MFP Appeal - Ebola Response

The EBOLA VIRUS is rapidly spreading throughout Liberia; closer to Maryland County as of today's report; people are panicking. The William V.S. Tubman University in Maryland County has been tasked by County Leaders with the responsibility to lead the education and training of health workers and the citizens throughout the County. The University is in full force, but the need for Personal Protective Equipment (PPE) is dire. The training will include demonstration of preventive measures to help in containing the spread of the disease, and some basic screening. Below is a list of urgently needed items recommended by the Liberia Medical Association (LMA), in consultation with OSHA and CDC as the safest PPE (SafePag - Blood and Virus Protection, and HazMat Personal Protection Kit) for health care workers.
Click video to see receipt of medical supplies from MFP to Tubman University Ebola task Force
Click video for interview with Professor Iona Thomas Connor - Head of the College of Nursing and TU Ebola Task Force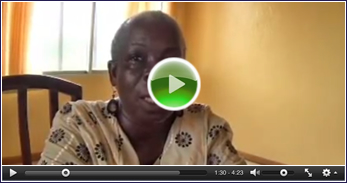 1) SafePaq Blood & Virus Protection Kit - #(HM5911) ………………………………… $224.00/Kit
*Available on Amazon as SafePaq Blood & Virus Kit * Box of 10 (S/M/L/XL
*Prevent the transmission of infectious agents; provides personal protection meeting OSHA Standards and CDC Guidelines for blood and viral penetration resistance. Packaged in an easy deployment box for rapid use.

2) HazMat Personal Protection Kit - # (HM4038) ………………………………………… $78.00/Kit
*Available on Amazon *Combination sizing of (S/M/L/XL/2XL/3XL/4XL)
*This PPE kit shields responders directly involved in HazMat emergency response and decontamination.
*Additional respiratory protection required for unknown or vapor-prone chemicals
*Latex Free
Contents
- One laminated multi-layer hooded coverall w/sealed seams & storm flap; Inner & outer gloves;
Boot liners & vinyl over boots; Pre-measured ChemTape strips; Googles; N95 protective mask

3) Nitrile Gloves – 5Mil - #3716 …………………………………………………………… $14.00/Pack
*Available on Amazon *Exam gloves that provide superior tactile quality
*Box of 100 gloves (50 pairs); lightly powdered; chemical resistant; 9.5 inches long; available in (S/M/L)

4) FeverWatch Professional Non-Contact Infrared Thermometer – Forehead …………… 34.65/Each
*Available on Amazon

5) Hand Sanitizers ……………………………………………………………………………… Large Qty
6) Rain Boots 100 pairs, plastic apron 200pcs, goggles - 100pcs, 100 Nose Mask , 100 pair of heavy duty long gloves, 100 rain coats and hats
7) Mega phone with batteries and assorted materials for prevention - 5
8) Containers for hand washing  100 pieces, with 100 pieces of faucets
9) Chlorine products – tablets, powder  and/or liquid - continuous supply
10) Large portable hand pump sprayers - 10

Marylanders for Progress (Liberia), Inc., Tax ID #52-2189831, is a 501 (c) (3) non-profit charitable organization registered in the State of Maryland, USA, and in Liberia as an NGO. We are dedicated to helping the people of Maryland County, Liberia by creating and implementing health care, education, and economic development projects through partnership with the William V.S. Tubman University. All contributions/donations $25.00 or more are tax-deductible. Please contribute to this life-saving cause through cash donations or kind. Cash donations are accepted through our PayPal account at www.marylandersforprogess.org by clicking "Donation - Donate Now"; by checks to: MFP, P.O. Box 44402, Fort Washington, MD 20794.

NOTE: The Groveton Baptist Church Family has been very generous in allowing drop-off at the Church located at 6511 Richmond Highway, Alexandria, VA 22306 Mondays – Fridays; 9:30AM – 3:30PM; August 18 – September 8, 2014. **Pickup is also available by calling Mr. Victor Washington @ 301-332-4213**.